Elite Hydromag
Magnetic technology and fluid technology. The synergy of these two forces makes Hydromag a trainer that offers matchless performance; magnetic adjustment and fluid smoothness.
Hydromag is also available in the digital version,
with Plus Unit console (16 functions)
Exclusive magnetic and fluid resistance unit
45 mm over-size Elastogel roller
5 adjustable resistance levels
Fast fixing clamping mechanism
Frame Super Crono
Related Products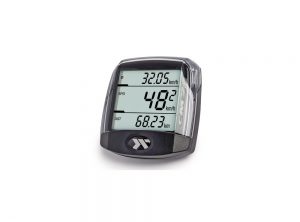 CicloMaster CM 2.1
The ideal cycle computer for beginners and those bikers who want to focus on the essential – biking. It works full automatically, without buttons and shows all necessary data on a three line display. The basic settings can be controlled very easily with two pins on the back of the computer.


Delivery scope 
CM 2.1, handlebar bracket and sensor, spoke magnet and mounting materials 

Colours