Featured Bikes
Featured Rider Gear
Santini Racer Revolutionary BIB Short
Aerodynamic, hand-cut single panel, anti-sliding lycra Bib-shorts. Our RACER bib-shorts were born from a fresh concept: minimise the number of panels and seams. Our exclusive Onda fabric supports and fits the thighs perfectly without rolling up. The fabric design follows a series of waves (Onda means 'wave' in Italian), alternating single to multiple Lycra® threads, helping enhance its gripping effect on the leg muscles without compromising breathability. With T-shaped elasticated mesh braces and our bestselling NAT chamois, the RACER bib-shorts are what you've been waiting for.
FEATURES
—A unique aerodynamic cut partners with lightweight fabrics
—Developed to deliver maximum comfort and performance
—Leg grippers are perfectly combined into material, redefining comfort
—T-shaped anatomical breathable mesh braces and low-cut waist
Featured Bike Gear
Giant Contact SLR Bar Tape
Giant SLR Handlebar Tape is the perfect way to personalise your road bike with a fresh new look. Durable for all weathe conditions and includes end plugs and finishing tape.
– Washable synthetic leather surface
– Half perforated finish
– EVA integrated
– Durable all-conditions perforated surface for ventilation
– Includes Giant end-plugs and finishing tape
– Thickness: 2.8mm
– Weight: 78g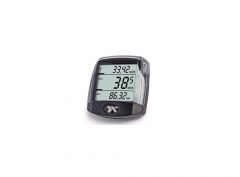 CicloMaster CM 4.1
This button and wireless cycle computer is designed for bikers, who want to focus on the essential – biking, freedom and fun. CM 4.1 is works full automatically, without buttons and shows all necessary data on a three line display. The basic settings can be controlled very easily with two pins on the back of the computer.


Delivery scope 
CM 4.1, handlebar bracket and sensor, spoke magnet and mounting materials 

Colours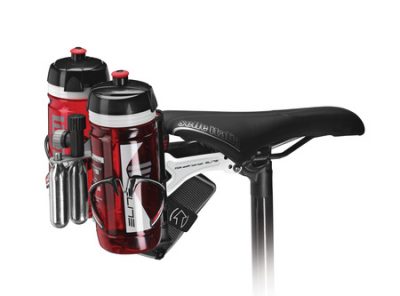 Elite Skekane Triathlon adaptor
SkekaneKit for fitting under the saddle, for carrying bottles and cycling accessories
Includes mounting bracket for 2 CO2 refills, 2 straps, stainless steel screws
Lightweight and durable in aluminium
Aerodynamic, adaptable and adjustable according to needs
Compatible with all normal standard metal and carbon saddle rails
Giant Groove Disc Pad for AVID ELIXIR/XX/X0
Giant is now offering their top quality Replacement Disc Brake Pads for Avid brakes.
Features
Grooved heat dissipating back plate design
Durable pad compounds
Excellent braking performance for all weather conditions
Giant Contact SL Trail Riser Bar
Giant Connect SL TR Trail Riser Bar is a lightweight trail bike handlebar featuring AL2014 alloy construction. With 19mm of rise, 9° rearward and 6° upward sweep and incremental laser etched markings for finding the perfect riding position.
– Giant Connect SL Trail Riser Handlebar
– Light weight AL2014 alloy bar
– 19mm of rise, 9° rearward and 6° upward sweep
– Incremental laser etched markings
Giant Control Tower Foot Pump 1
• Big 2.5″ gauge
• Ergonomic sweeping handle with ball inflation accessories storage
• Auto head with metal accents and pressure release button
• 160psi rating
• Steel barrel and base
• Available in Black and Red
Giant Contact Gel Bar Tape
Giant Contact Gel Handlebar Tape reduces road vibration using gel with a non-slip suede effect Giant embossed finish, weighing just 56g.
– Embossed with GIANT logo
– Non-slip suede effect surface
– Anti-vibration Gel
– Includes Giant Bar end plugs and finishing tape
– Thickness: 2.2mm
– Weight: 56g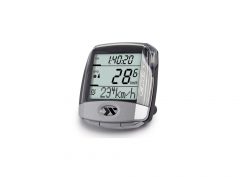 CicloMaster CM 4.2
The CM 4.2 is the perfect attender for the ambitious cyclist on ample tours. Due to the TwoInOne system it is possible to use two different wheel circumferences. The CM 4.2 there-fore can be used for two bikes and be upgraded with optional cadence reading and heart rate monitor.


Delivery scope 
CM 4.2, handlebar bracket, sensor, spoke magnet and mounting materials
Optional: wrist band (for jogging computer use)

Colour 
silver/black 
Recently Added Products