Giant Venture 2 Saddle
The perfect saddle makes every ride more enjoyable. Whether you're racing or cruising to the store, Giant has an option for a perfect fit.
• Lightweight, low profile, and feature packed
• Supple all-weather top
• ZONE Plus multi-density pressure relief
• Full-wrap bumpers
• ER vibration absorbing rails
Related Products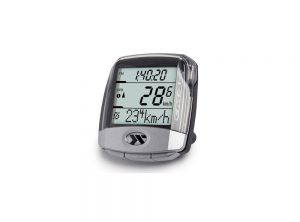 CicloMaster CM 4.2
The CM 4.2 is the perfect attender for the ambitious cyclist on ample tours. Due to the TwoInOne system it is possible to use two different wheel circumferences. The CM 4.2 there-fore can be used for two bikes and be upgraded with optional cadence reading and heart rate monitor.


Delivery scope 
CM 4.2, handlebar bracket, sensor, spoke magnet and mounting materials
Optional: wrist band (for jogging computer use)

Colour 
silver/black