Giant Connect Gel Bar Tape (Various colours)
Giant Connect Gel Handlebar Tape reduces road vibration using gel with a dual colour desing, end plugs and finishing tape.
– Anti-vibration Gel
– Dual colour design
– Includes Giant bar endplugs and finishing tape
Related Products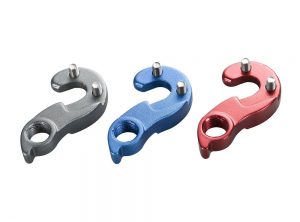 Giant Advanced Road Dropouts
ADD SOME COLOUR TO YOUR CYCLING WORLD.
Giant's new anodised components are perfect for transforming the look of your ride. Suitable for a wide range of models in a choice of colours; give your bike the personal touch.
• TCR Advanced drop out
• Two bolt fitting
• Anodised finish
• Fits:
• 09-10 Avail & Defy Advanced
• 10 Avail & Defy alliance
• 10 Dash & Rapid
• 05-08 Ocr Composite
• 05-10 Tcr Advanced & Advanced & Advanced SL
• 07-08 Tcr Composite