Giant Connect Gel Bar Tape (Various colours)
Giant Connect Gel Handlebar Tape reduces road vibration using gel with a dual colour desing, end plugs and finishing tape.
– Anti-vibration Gel
– Dual colour design
– Includes Giant bar endplugs and finishing tape
Related Products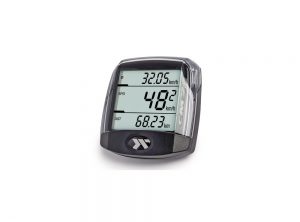 CicloMaster CM 2.1
The ideal cycle computer for beginners and those bikers who want to focus on the essential – biking. It works full automatically, without buttons and shows all necessary data on a three line display. The basic settings can be controlled very easily with two pins on the back of the computer.


Delivery scope 
CM 2.1, handlebar bracket and sensor, spoke magnet and mounting materials 

Colours