Elite Workstand Race Pro
The world best professional cycling teams trust Elite Workstand Race for the maintenance of the bikes and get ready for the race!
Take care of your passion
Extremely light, made from aluminium
All the components are rustproof and very strong
Folds quickly and compactly for easy transport to events
 Bike support snaps securely into position and then folds easily, by simply pressing a trigger
 Used by Pro Tour teams
Maximum load: 17 kg
Related Products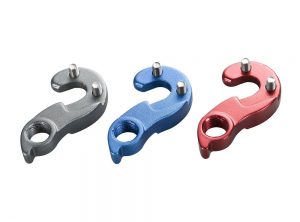 Giant Advanced Road Dropouts
ADD SOME COLOUR TO YOUR CYCLING WORLD.
Giant's new anodised components are perfect for transforming the look of your ride. Suitable for a wide range of models in a choice of colours; give your bike the personal touch.
• TCR Advanced drop out
• Two bolt fitting
• Anodised finish
• Fits:
• 09-10 Avail & Defy Advanced
• 10 Avail & Defy alliance
• 10 Dash & Rapid
• 05-08 Ocr Composite
• 05-10 Tcr Advanced & Advanced & Advanced SL
• 07-08 Tcr Composite