Santini COT Zest Socks Light
Cotton summer socks (69 percent Cotton, 29 percent Nylon, 2 percent Lycra). Light and breathable. Standard profile.
Related Products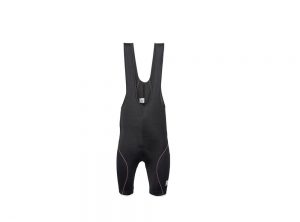 Santini Racer Revolutionary BIB Short
Aerodynamic, hand-cut single panel, anti-sliding lycra Bib-shorts. Our RACER bib-shorts were born from a fresh concept: minimise the number of panels and seams. Our exclusive Onda fabric supports and fits the thighs perfectly without rolling up. The fabric design follows a series of waves (Onda means 'wave' in Italian), alternating single to multiple Lycra® threads, helping enhance its gripping effect on the leg muscles without compromising breathability. With T-shaped elasticated mesh braces and our bestselling NAT chamois, the RACER bib-shorts are what you've been waiting for.
FEATURES
—A unique aerodynamic cut partners with lightweight fabrics
—Developed to deliver maximum comfort and performance
—Leg grippers are perfectly combined into material, redefining comfort
—T-shaped anatomical breathable mesh braces and low-cut waist