Saddle Giant SL Forward
Giant's new line of performance saddles uses our Dynamic Cycling Fit philosophy to help you find the perfect fit for your body, your position and your riding style. Every Contact SLR and Contact SL model is available in three different options (Forward, Neutral or Upright) based on the unique contact angle of a rider's pelvis while riding.
Features:
High performance material specification
Vacuum formed strong, durable high-quality microfiber cover
Lightweight foam fill
Strategically placed Particle Flow Technology
Composite base material
SST™ lightweight tubular metallic rails
Related Products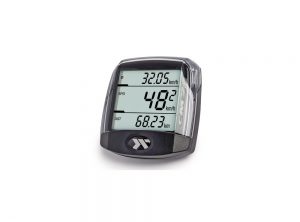 CicloMaster CM 2.1
The ideal cycle computer for beginners and those bikers who want to focus on the essential – biking. It works full automatically, without buttons and shows all necessary data on a three line display. The basic settings can be controlled very easily with two pins on the back of the computer.


Delivery scope 
CM 2.1, handlebar bracket and sensor, spoke magnet and mounting materials 

Colours