Saddle Giant Contact SL Upright
Giant's new line of performance saddles uses our Dynamic Cycling Fit philosophy to help you find the perfect fit for your body, your position and your riding style. Every Contact SLR and Contact SL model is available in three different options (Forward, Neutral or Upright) based on the unique contact angle of a rider's pelvis while riding.
Features:
High performance material specification
Vacuum formed strong, durable high-quality microfiber cover
Lightweight foam fill
Strategically placed Particle Flow Technology
Composite base material
SST™ lightweight tubular metallic rails
Related Products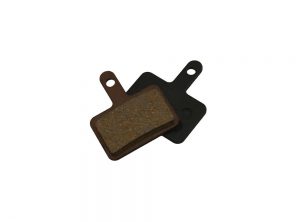 Giant MPH Root Disc Pads
• Compound density – Medium.
• Softer compound provides high power consistent performance, quick bedding in time, and a strong bite from cold. Rotor friendly compound.
• Uberbike pads are manufactured in the same factory as leading brands, and tested to the highest standards.
• Recommended application – Good value all purpose pad for a wide variety of riding styles from XC to Downhill.
• Supplied with Stainless Steel Springs.