Rotor Crank 3D+
Rotor Crank 3D+
CNC-machined from aeronautic-grade 7055 aluminum and combined with proprietary technologies, the exceptional stiffness-to-weight ratio of the 3D+ makes it the crank that the pros reach for when winning is all that matters!
Find it at our store only ON ORDER.
Related Products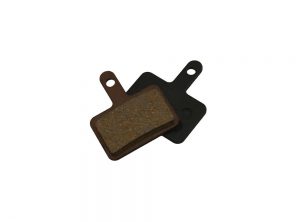 Giant MPH Root Disc Pads
• Compound density – Medium.
• Softer compound provides high power consistent performance, quick bedding in time, and a strong bite from cold. Rotor friendly compound.
• Uberbike pads are manufactured in the same factory as leading brands, and tested to the highest standards.
• Recommended application – Good value all purpose pad for a wide variety of riding styles from XC to Downhill.
• Supplied with Stainless Steel Springs.