Rotor Crank 3D+
Rotor Crank 3D+
CNC-machined from aeronautic-grade 7055 aluminum and combined with proprietary technologies, the exceptional stiffness-to-weight ratio of the 3D+ makes it the crank that the pros reach for when winning is all that matters!
Find it at our store only ON ORDER.
Related Products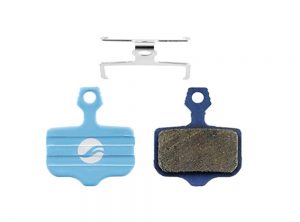 Giant Groove Disc Pad for AVID ELIXIR/XX/X0
Giant is now offering their top quality Replacement Disc Brake Pads for Avid brakes.
Features
Grooved heat dissipating back plate design
Durable pad compounds
Excellent braking performance for all weather conditions