Giant Sport Seat Post in Black
Giant Sport Seatpost features alloy construction with micro-adjutment for the perfect saddle position.
– Alloy construction
– Micro adjust
Related Products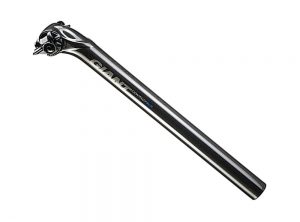 Giant Contact SLR Seat Post
A fine balance of weight, stiffness and comfort, the Contact SLR seatpost design offers dialed positioning, and the composite material is fine-tuned to reduce vibration providing all-day comfort to help you ride farther and faster
• Single piece molded composite shaft and head
• Alloy rail clamp reverses between 12mm and 23mm offsets
• Extra long lower rail clamp is friendly with lightweight rails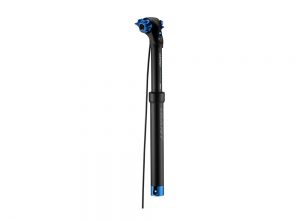 Giant Contact Switch Seat Post
Master the trickiest terrain with the light-weight, durable, and easy to operate Contact Switch Remote seatpost. Designed with 100mm of vertical adjustability and limitless positioning plus a smooth spring/oil bath cartridge and Anti-Twist technology to secure your saddle.
• 100mm vertical adjustability with limitless positioning
• Anti-twist technology
• Smooth air spring, oil bath cartridge
• 400mm length when fully extended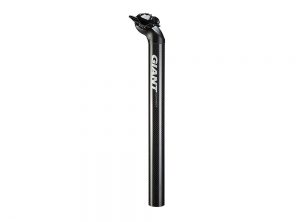 Giant Connect SL Seat Post
Performance, lightweight and comfortable—the infinite-adjust head design on the Connect SL seatpost offers fine-tuned positioning for all-day comfort to help you ride farther and faster.
• Spiral wound, unidirectional composite shaft bonded to 2D forged 6061 alloy head
• Alloy rail clamp reverses between 12mm and 23mm offsets
• Extra long lower rail clamp is friendly with lightweight rails