Giant Groove Disc Pad for SHIMANO pre 2012 XTR/XT/SLX
Giant is now offering their top quality replacement Disc Brake Pads for Shimano XTR/XT/SLX brakes (pre 2012).
Features
Grooved heat dissipating back plate design
Durable pad compounds
Excellent braking performance for all weather conditions
Related Products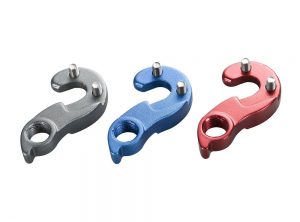 Giant Advanced Road Dropouts
ADD SOME COLOUR TO YOUR CYCLING WORLD.
Giant's new anodised components are perfect for transforming the look of your ride. Suitable for a wide range of models in a choice of colours; give your bike the personal touch.
• TCR Advanced drop out
• Two bolt fitting
• Anodised finish
• Fits:
• 09-10 Avail & Defy Advanced
• 10 Avail & Defy alliance
• 10 Dash & Rapid
• 05-08 Ocr Composite
• 05-10 Tcr Advanced & Advanced & Advanced SL
• 07-08 Tcr Composite