Giant Flux shoes off road
You better be prepared to enter Off road conditions. Be tough as the TrackBone™ Tread to stamp on rocks and woods; strong as Enhanced Upper and Hi-Density Vent to stay alive in mud and dirt. Flux features a Nylon midsole inside and the ErgoComfort insole to bring you up to speed quick .
Features
– ForceDrive Nylon midsole + Rubber outsole
– Clipless with the TrackBone™ Tread
– Enhanced, stretch resistance synthetic leather upper with 3 large Velcro straps
– EgroComfort footbed with TransTexturaPlus anti-odour Tech.
Related Products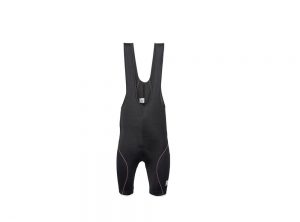 Santini Racer Revolutionary BIB Short
Aerodynamic, hand-cut single panel, anti-sliding lycra Bib-shorts. Our RACER bib-shorts were born from a fresh concept: minimise the number of panels and seams. Our exclusive Onda fabric supports and fits the thighs perfectly without rolling up. The fabric design follows a series of waves (Onda means 'wave' in Italian), alternating single to multiple Lycra® threads, helping enhance its gripping effect on the leg muscles without compromising breathability. With T-shaped elasticated mesh braces and our bestselling NAT chamois, the RACER bib-shorts are what you've been waiting for.
FEATURES
—A unique aerodynamic cut partners with lightweight fabrics
—Developed to deliver maximum comfort and performance
—Leg grippers are perfectly combined into material, redefining comfort
—T-shaped anatomical breathable mesh braces and low-cut waist