Giant Flux shoes off road
You better be prepared to enter Off road conditions. Be tough as the TrackBone™ Tread to stamp on rocks and woods; strong as Enhanced Upper and Hi-Density Vent to stay alive in mud and dirt. Flux features a Nylon midsole inside and the ErgoComfort insole to bring you up to speed quick .
Features
– ForceDrive Nylon midsole + Rubber outsole
– Clipless with the TrackBone™ Tread
– Enhanced, stretch resistance synthetic leather upper with 3 large Velcro straps
– EgroComfort footbed with TransTexturaPlus anti-odour Tech.
Related Products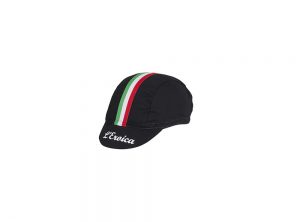 Santini Stylish Classic Cotton Cap
A stylish, classic cotton cycling cap, available in three different trim colours. The TAU is perfect for wearing on its own or under your helmet, and offers great protection from the sun during the hottest rides of the year. Made in Italy.