Giant Contact Gel Bar Tape
Giant Contact Gel Handlebar Tape reduces road vibration using gel with a non-slip suede effect Giant embossed finish, weighing just 56g.
– Embossed with GIANT logo
– Non-slip suede effect surface
– Anti-vibration Gel
– Includes Giant Bar end plugs and finishing tape
– Thickness: 2.2mm
– Weight: 56g
Related Products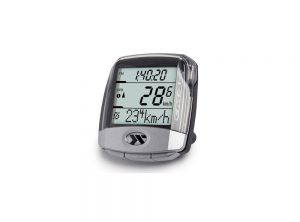 CicloMaster CM 4.2
The CM 4.2 is the perfect attender for the ambitious cyclist on ample tours. Due to the TwoInOne system it is possible to use two different wheel circumferences. The CM 4.2 there-fore can be used for two bikes and be upgraded with optional cadence reading and heart rate monitor.


Delivery scope 
CM 4.2, handlebar bracket, sensor, spoke magnet and mounting materials
Optional: wrist band (for jogging computer use)

Colour 
silver/black