Giant Advanced Road Dropouts
ADD SOME COLOUR TO YOUR CYCLING WORLD.
Giant's new anodised components are perfect for transforming the look of your ride. Suitable for a wide range of models in a choice of colours; give your bike the personal touch.
• TCR Advanced drop out
• Two bolt fitting
• Anodised finish
• Fits:
• 09-10 Avail & Defy Advanced
• 10 Avail & Defy alliance
• 10 Dash & Rapid
• 05-08 Ocr Composite
• 05-10 Tcr Advanced & Advanced & Advanced SL
• 07-08 Tcr Composite
Related Products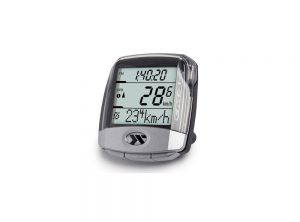 CicloMaster CM 4.2
The CM 4.2 is the perfect attender for the ambitious cyclist on ample tours. Due to the TwoInOne system it is possible to use two different wheel circumferences. The CM 4.2 there-fore can be used for two bikes and be upgraded with optional cadence reading and heart rate monitor.


Delivery scope 
CM 4.2, handlebar bracket, sensor, spoke magnet and mounting materials
Optional: wrist band (for jogging computer use)

Colour 
silver/black