Elite Power Fluid
Resistance unit based on fluid technology plus Super Crono frame: Powerfluid is the quietest, most powerful and easiest trainer there is.
Resistance unit: 100% more powerful than a standard fl uid unit
Super Crono frame
Elastogel roller with increased diameter (45 mm)
Fast Fixing Clamping mechanism
Related Products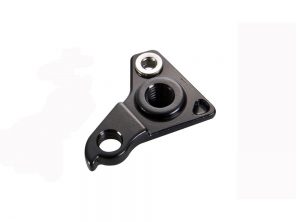 Giant Reign X Dropouts
ADD SOME COLOUR TO YOUR CYCLING WORLD.
Giant's new anodised components are perfect for transforming the look of your ride. Suitable for a wide range of models in a choice of colours; give your bike the personal touch.
– Reign X 2010
– Maxle fitting
– Anodised finish