Elite Power Fluid
Resistance unit based on fluid technology plus Super Crono frame: Powerfluid is the quietest, most powerful and easiest trainer there is.
Resistance unit: 100% more powerful than a standard fl uid unit
Super Crono frame
Elastogel roller with increased diameter (45 mm)
Fast Fixing Clamping mechanism
Related Products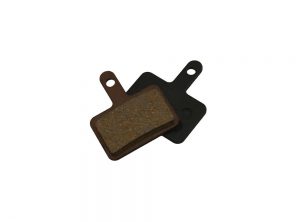 Giant MPH Root Disc Pads
• Compound density – Medium.
• Softer compound provides high power consistent performance, quick bedding in time, and a strong bite from cold. Rotor friendly compound.
• Uberbike pads are manufactured in the same factory as leading brands, and tested to the highest standards.
• Recommended application – Good value all purpose pad for a wide variety of riding styles from XC to Downhill.
• Supplied with Stainless Steel Springs.