Elite Byasi Storage Bottle
A spacious and easy to use tool case!
A stylish reinterpretation of the classic 'tool bidon' as used by many pros when training!
Keeps your tools, tubes, keys and phone safe and dry whilst out on a ride.
Innovative divider allows you to keep your personal effects separate from your tools and spares
Standard diameter (ø 74mm)
Available in white or black colour
Related Products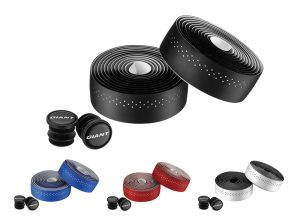 Giant Contact SLR Bar Tape
Giant SLR Handlebar Tape is the perfect way to personalise your road bike with a fresh new look. Durable for all weathe conditions and includes end plugs and finishing tape.
– Washable synthetic leather surface
– Half perforated finish
– EVA integrated
– Durable all-conditions perforated surface for ventilation
– Includes Giant end-plugs and finishing tape
– Thickness: 2.8mm
– Weight: 78g