Giant PourFast Evercool Bottle (600cc)
Giant PourFast EverCool Bottle features a leak free High Volume Valve, with fine tuned dual thickness body and a cup shape design. 100% BPA free. Insulated to keep your drinks cool in Summer and warm in Winter!
Key Features
High Volume Valve : patented, leak proof valve
Tool free removable valve
Fine-tuned dual thickness bottle body
Cup shape design
100% BPA-Free
Insulated – keeps contents warm / cool
Related Products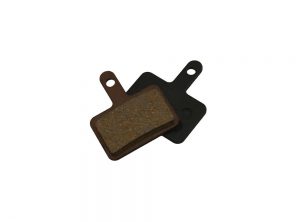 Giant MPH Root Disc Pads
• Compound density – Medium.
• Softer compound provides high power consistent performance, quick bedding in time, and a strong bite from cold. Rotor friendly compound.
• Uberbike pads are manufactured in the same factory as leading brands, and tested to the highest standards.
• Recommended application – Good value all purpose pad for a wide variety of riding styles from XC to Downhill.
• Supplied with Stainless Steel Springs.