Giant Groove Disc Pad for AVID ELIXIR/XX/X0
Giant is now offering their top quality Replacement Disc Brake Pads for Avid brakes.
Features
Grooved heat dissipating back plate design
Durable pad compounds
Excellent braking performance for all weather conditions
Related Products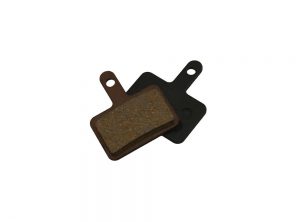 Giant MPH Root Disc Pads
• Compound density – Medium.
• Softer compound provides high power consistent performance, quick bedding in time, and a strong bite from cold. Rotor friendly compound.
• Uberbike pads are manufactured in the same factory as leading brands, and tested to the highest standards.
• Recommended application – Good value all purpose pad for a wide variety of riding styles from XC to Downhill.
• Supplied with Stainless Steel Springs.